Precipitated barium sulfate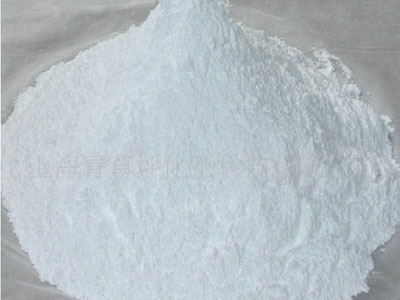 Molecular formula :BaSO4

Specification:GB/T2899-2008
It is a colorless rhombic crystal with an amorphous white powder appearance
specific gravity of 4.50 (15 ° C), high dispersibility;
Stable chemical properties, insoluble in dilute acid, dilute alkali, organic solvents and water
Soluble in hot concentrated sulfuric acid
In the air encounter hydrogen sulfide and other toxic gas does not change color
Damp weather tends to deteriorate
Number

Index name

Excellence

First Grade

Special

1

BaSO4%≥

98.0

98.0

98.0

2

Water soluble content%≤

0.20

0.25

0.18

3

Oil absorption(g/100g)

15-20

15-20

15-18

4

volatiles(105℃)%≤

0.15

0.20

0.10

5

PH(100g/L)≤

6.5-9.0

6.5-9.0

6.5-9.0

6

whitenessi%≥

95.0

94.0

95.0

7

fineness(The aperture45um)%≥

0.10

0.20

0.06

8

Fe%≤

0.003

0.004

0.002

9

Particle size distribution

<10um

97.0

97

98.0






<5um

96.0

96.0

97.0






<2um

80.0

75.0

80.0
Mainly used in powder coating industry.The barium sulfate has the characteristics of narrow particle size distribution, thinner coating film, good leveling and strong refraction.
Mainly used in paint, ink, pigment, rubber products, plastics, batteries and other industries.It can effectively enhance the mechanical properties of engineering plastics, high-grade electrical insulating plastics and rubber products, and has strong radiation resistance.
Prevent from exposure to the sun, tear, stored in a ventilated and dry warehouse, and the need to pad layer, to prevent moisture, avoid storage with colored materials.