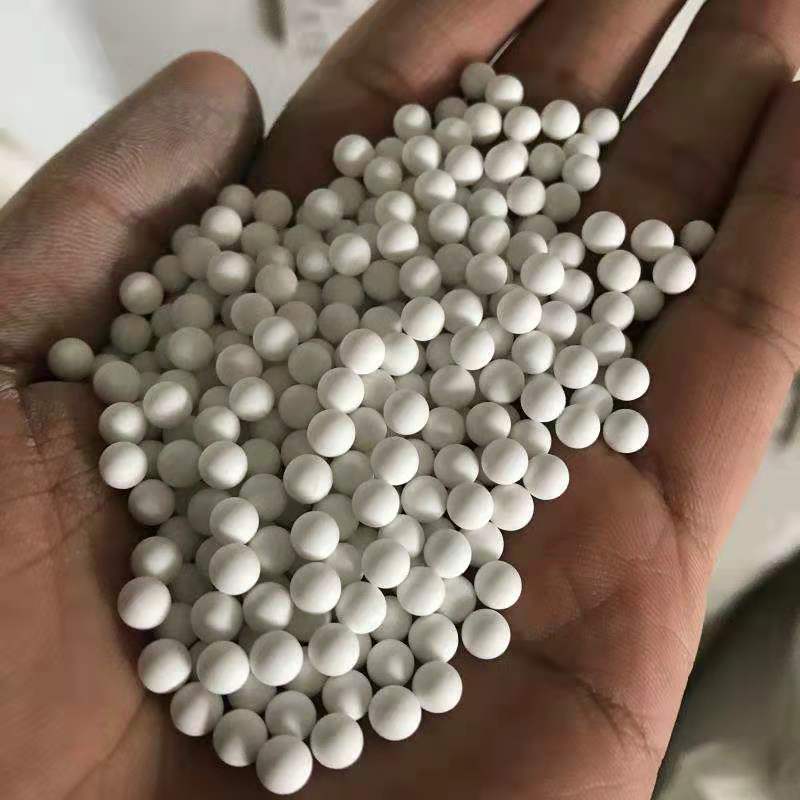 Ceramic ball has the characteristics of high hardness, good toughness, high density, low abrasion, corrosion resistance and so on.Suitable for grinding medium of ball mill in ceramic, cement, paint, coating, refractory, mine and other industries.
The main ingredient is high quality alumina, which has no effect on the quality of the abrasive materials.
Low wear, can greatly extend the service life of the grinding body.
The adoption of isostatic pressing molding can greatly improve the grinding efficiency, reduce the grinding time, save energy consumption and reduce the cost.
At the same time, the effective volume of the ball mill is effectively increased, so as to increase the amount of grinding materials.
High whiteness will not affect the color of the ground material.
Product specification
Size(mm)

Tolerance




75series

85series

90series

92series

95series

Φ1-Φ15

±0.5

±0.5

±0.5

±0.5

±0.5

Φ16-Φ25

±1

±1

±1

±1

±1

Φ30-Φ40

±1.5

±1.5

±1.5

±1.5

±1.5

Φ50-Φ60

±2

±2

±2

±2

±2

Φ70-Φ80

±3

±3

±3

±3

±3
Quality Control
Our products follows strictly with standard production process,the technicans supervise the process to record and control the key quality point.The quality of our products can meet the request from different countries and areas, and has got high reputation.
Package and Transportation
In order to serve customers with timely delivery, we load the products to steel drums or containers bags timely after check. And then transport the goods by truck, vessel or air, to assure the goods arrive at customers' dominated place with safety.